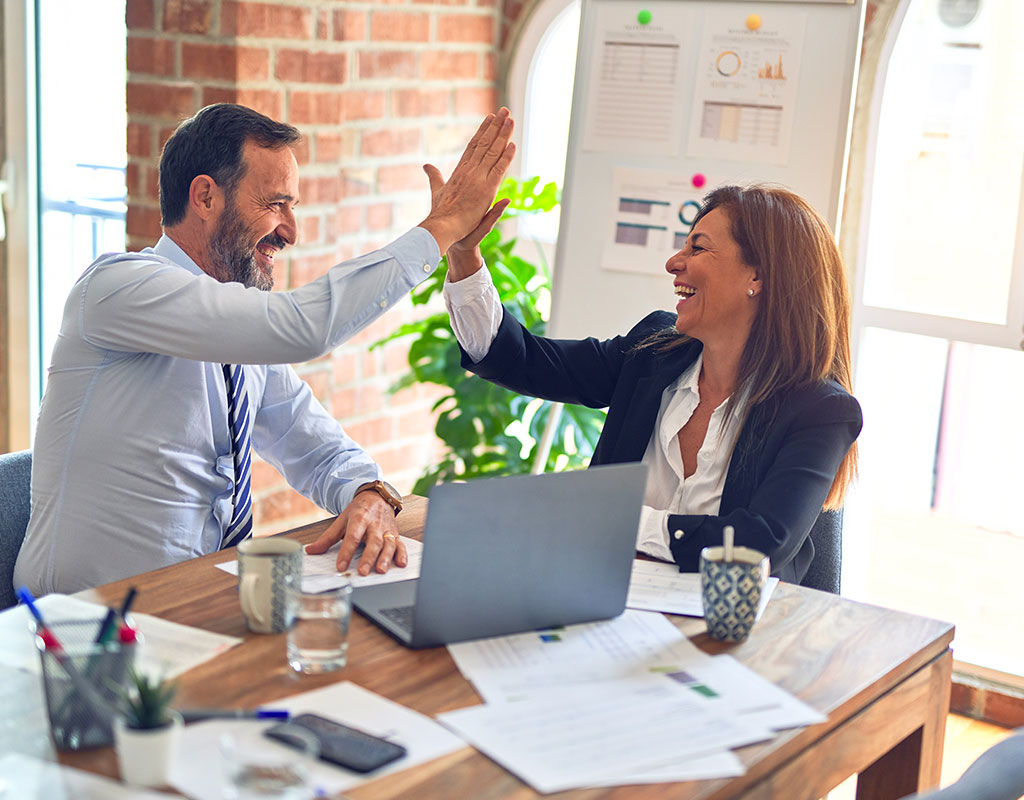 Changing Property Management. It's Easy!
Things you need to know about changing Property Managers
Quite often when we are talking to landlords about our property management services, we are amazed at how long they have stayed with their current property managers who have delivered less than acceptable service. The usual signs of dissatisfaction are:
Long periods of vacancy (very common in the current rental market)
Having their property managed by "junior property managers" who have little experience, appear to be just out of high school, or have been promoted from the role of receptionist and can't provide the landlord with accurate advice
Not knowing "who" is managing or taking ownership of their property because of frequent changeovers in staff
Little or no communication about tenants
Little or no communication about maintenance/maintenance being done without their consent;
Landlords who feel like they are "managing their property manager", etc.While we could provide a much longer list for landlord dissatisfaction, we are more interested in why these landlords do not terminate their management agreement and find new property managers who will look after their investment property as if it were their own.
When we query landlords as to why they have stayed with their current property managers for so long with such poor service, we receive the same answers:
It seems too difficult or stressful to change managers;
They didn't know how the changeover process works, so they just don't have time or want to make the effort to find out;
They thought the agency might be annoyed;
They don't want to disrupt the tenant;
They thought they would just stay and hope that the service improves; or
The agency did something good for them on one occasion a few years ago, so they feel they need to show loyalty by putting up with the poor service.
The Process is Simple
It is actually a very simple process to change property managers. In fact, your new property managers take care of the entire process for you. At Recommended Agent, we will send you the requisite form, already completed, so that all you have to do is sign it and send it back and we take care of the rest, including liaising with your current manager and the tenant. You won't need to do anything else. The sooner you get a new manager who will look after your best interests, the better.
We can't stress enough how important it is to change managers when you are repeatedly receiving poor service from your property managers. It is crucial that you ensure that your managers are working in your best interests and that you hold them accountable, because they are representing you. This means regularly assessing your manager to ensure that they are giving you sufficient communication and that the tenants are also being communicated with.
While we are not advocating for you to "manage your property manager" (because if they are doing their job you shouldn't even remember the property is there), it is important that your manager is trying to get the best results and return for you.
Your property is an investment, the same as your superannuation, term deposits, managed funds and shares. You wouldn't continue to leave your superannuation with a fund which made losses every year or a term deposit with fees so high you are actually making a loss, so why would you continue to leave your property with a property manager who causes you to make losses as a result of poor service?
Your old property managers will not be annoyed
As for your current property managers, the reality is that real estate agents, whether they be sales agents or property managers, lose properties quite frequently, possibly even every day. It's quite common for agencies to take properties or listings off another agent because the owner of the property is seeking better service or a cheaper rate etc.
In fact, we are finding that the current rental market is highlighting the good property managers from the not-so-good managers and landlords are less afraid to change agents.
While you may hear about all the properties that that agency has for sale or for rent and they may appear to be managing many properties, this does not necessarily mean that they are good. Further, they will never let you know exactly how many of these properties they are also losing at the same time, because they don't want you to know that other landlords are also taking their properties elsewhere, for probably the same reason you are.
In terms of administration, once you have signed the form and returned it to us, we will forward it to your current manager. They then have 30 days in which to prepare the relevant documents and keys to be handed over. This 30 day period can be reduced if your manager agrees. Otherwise, after the expiration of the 30 day period, your new agent will attend the agency to collect the keys and documents and then liaise with the tenants to organise the transfer of the rent. You don't even have to talk to your current agent – we liaise with them for you!
When is the best time to change property managers?
The answer to this question is: as soon as you realise that you are not being provided with quality service. Having said that, it is preferable for you to change managers in the middle of a tenancy. This is because a tenant is already in place and it is just a matter for your old and new managers to exchange paperwork and will be a relatively smooth transition. Further, when the tenancy does come to an end, your new manager can begin advertising straight away, or even before the tenant moves out so that your period of vacancy is as short as possible.
If you wait until the expiry of a lease, it means that the old agent has to facilitate the exit inspection and report which, by law, they have 3 days to do. If the tenant hasn't cleaned the property or has to rectify any damage, then they must be given reasonable time to do so.
Once the tenant has rectified any issues, the old manager then has to return to the property to re-inspect and only after they are satisfied will the bond be released to the party entitled to it and the keys handed over to the new manager. By this time, potentially 1-2 weeks of vacancy has occurred before the new manager can begin to advertise the property for rent. This is clearly not ideal as, had the new manager had your property earlier, the exit of the tenant would have been handled more smoothly and greatly reduced the vacancy period.
This would have resulted in you receiving rent for your property much quicker.
Don't wait to see if the service improves
To be blunt – the poor service is unlikely to change. If your property manager can't provide you with great service, for whatever reason that may be, it is unlikely to change overnight when they are still managing the same number of properties in their portfolio.
Many landlords we have spoken to have said that they have even presented their property manager with the warning signs. Telling them that they are unhappy, disappointed, annoyed at having to follow up etc, but yet the poor service continues.
Just because you know the agency, have been with them for many years or are used to their poor service is not a good enough reason to stay. Why? Because it is costing you money.
The main factor which determines how well an investment property is going to work for a landlord is the period of vacancy, as this is where the most money is lost. It is pretty obvious that for every week that your property is vacant, you lose out on rent.
If your property manager is not communicating with you that you can be quite certain that they are also not communicating with your tenant.
When a tenant feels like they are not being communicated with, it is a big red flag signalling that they are unlikely to renew their lease and your property will be left vacant.
If your property manager is not efficient in:
Doing the exit inspection after the previous tenant has moved out;
Advertising the property for rent;
Doing open for inspections;
Chasing up potential tenants who have viewed the property for applications;
Processing any applications,
then this will prolong the period of time that your property is vacant for and you lose more rent. This is why you need to get a new manager as soon as you start to receive poor service. Otherwise you risk your old manager leaving your property vacant for too long.
Ultimately, no property manager should be providing their landlords with poor service and landlords should not be staying with agents who provide them with poor service, as it is likely to cost you in the long run when your properties are vacant and your tenants are unhappy.
If you would like more information from us on the process of changing property managers and to stop putting up with poor service from your property manager, please contact us today.