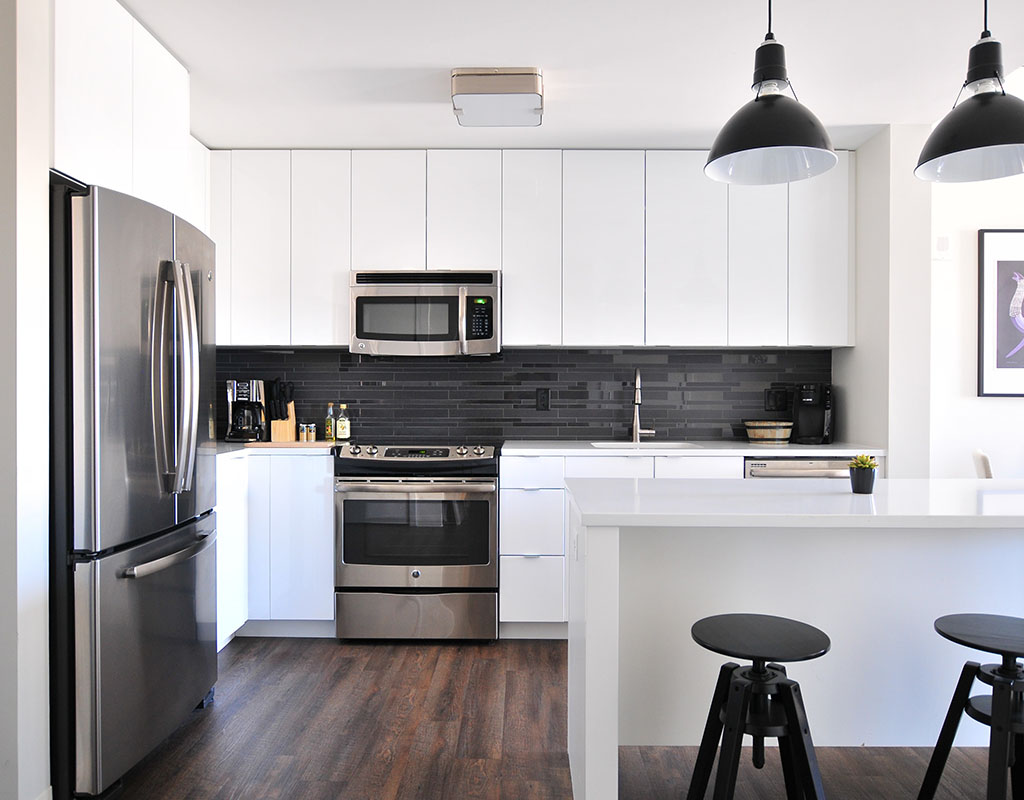 10 things to splurge on when renovating to sell
If you're renovating to sell, the stakes are high. Firstly, you'll want to make sure you're adding value to the property and improving its appeal to buyers. Secondly, you'll be working to a tighter timeline than those renovating for pleasure.
Award-winning interior designer, and experienced property investor, Jane Eyles-Bennett, says people often get caught up in the buzz of reality TV shows about renovating. The "reality", however, is far more complicated than it looks on screen. "These TV shows make it look so simple," says Eyles-Bennett, "they never really delve into the details of planning. And planning is critical for a successful outcome."
Eyles-Bennett, also founder and head renovation consultant at Hotspace Consultants, says the most crucial aspect to any improvement is to be "certain it's going to return a profit".
Renovation expert, and founder of Renovating for Profit, Cherie Barber agrees, "you need to know where to spend money." Barber has personally renovated and on-sold 35 houses and appears regularly on lifestyle TV shows such as Channel 10's The Living Room.
If you're planning a relatively low-cost cosmetic spruce-up, both experts agree the most dramatic improvements can be made with a paintbrush.
Painting is profitable
Paint is "liquid gold" for adding value to a property says Barber. "My number one tip is to paint the whole house, inside and out," she says. "A few licks of paint can instantly update a home, taking it from the 70s, 80s or 90s and catapulting it into the 21st Century."
Eyles-Bennett agrees, but urges people to pick their colours carefully and consult an expert. For the untrained eye, it's tricky to visualise how a colour will look once it's applied to an entire space from a small swatch. "I can see why people play it safe and go for the popular colours, because if you venture out [without professional advice] you can get it wrong," says Eyles-Bennett.
Dulux colour expert, Andrea Lucena-Orr, says it's important to select colours that are fairly neutral and will appeal to a broad audience. For the exterior, she says stone colours are popular and on trend for 2017 and beyond.
"For example, you could select a timeless grey as the main colour and a much darker, charcoal grey as the accent colour for the trimmings – window frames, fretwork and guttering,' says Lucena-Orr. "I recommend choosing a brighter or bolder colour for the front door to make it pop and to trigger buyers' colour memory. A deep sea-blue with a grey tinge would work really well with this colour scheme."
For the interior, Lucena-Orr says whites are by far the most popular anchor colour. "For modern homes, I'd go for a cooler white and for period homes, a warmer white," she says. "You can always add stronger colours as accents – on a feature wall, a study nook or a chimney breast."
Fix up the façade
Barber says a striking facade creates a good first impression and sets the tone for the rest of the property. For dated brick homes, she suggests rendering the façade. "If you can't afford to render the whole exterior, render the façade. It will instantly modernise the home," she says.
Lucena-Orr agrees that rendering can make a big difference to homes that lack character, where the brickwork is badly damaged or different styles of brick have been used in an extension.
Create an eye-catching kitchen
Eyles-Bennett says: "It's a common thought that kitchens sell houses. My view is that the exterior is the most important selling feature, followed by the kitchen and then the living areas."
"You don't have to spend a fortune on stripping out the whole kitchen and replacing it," Eyles-Bennett says. "Sometimes we can salvage it by installing a new benchtop, splashback and appliances, and replacing the cupboard handles. Or, sometimes you can re-use the carcass and fit new cupboard and drawer fronts."
Revive or replace flooring
Barber says: "Rip up daggy old carpet and polish the original floorboards. Or, replace all the flooring with laminated floating floors or engineered floorboards. It will make a big difference."
Change the window furnishings
Barber says: "Replace daggy, out-dated vertical blinds with aluminium slimline venetians or plantation shutters. Replace old curtains with smart new ones."
Create a space for outdoor entertaining
Lucena-Orr says: "Most people want an outdoor space for entertaining. If you can't afford to build an al fresco 'room', pave or deck a small area and paint a wall or the fence palings. Simple things such as painting the fence in a dark charcoal grey can make a dramatic difference. And, the dark backdrop really sets off the greenery."
Get the garden in order
Barber says the simplest way to improve the backyard is to clear the clutter, sweep debris from hard surfaces and make sure the lawn is immaculate.
Better bathroom
Eyles-Bennett says: "Once the exterior, kitchen and living spaces have been taken care of, you might get away with a quick bathroom spruce-up. Replace some or all of the following depending on your budget: taps, vanity, shower screen, mirror and light. Create a new, modern look by spraying wall and floor tiles."
Make it sweet from the street
Barber says "first impressions count", so street appeal is paramount. "The front garden is where you want to spend money. If your budget doesn't allow for professional landscaping, tidy up the existing garden, paint the front fence to match the exterior colour scheme and replace the lawn if needed. You'd be surprised how a fresh expanse of green turf can transform a front garden."